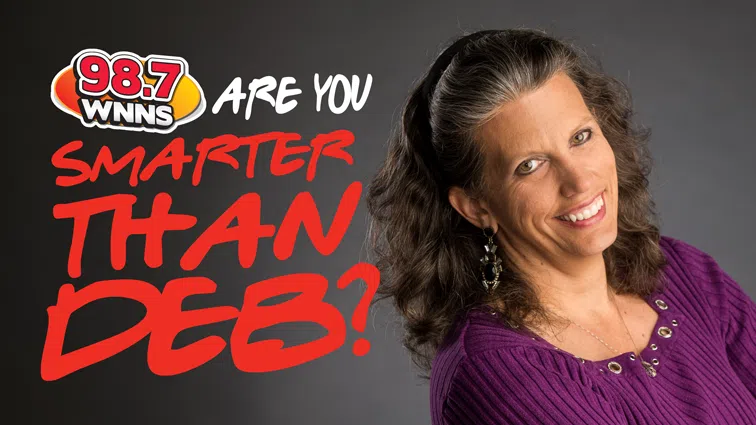 Every weekday morning after the 7:30 news, you have a chance to prove you are Smarter than Deb West. 
Be the correct caller and Chris Murphy will ask you 5 general knowledge questions.
You don't have to get them all right but you DO have to get MORE right than Deb. If you can do that, you will win anything we find in our prize closet that morning.
In the event of a tie, we play 'Rock/Paper/Scissors'.  You win when your object beats Deb's or if your object ties the one Deb has thrown down.