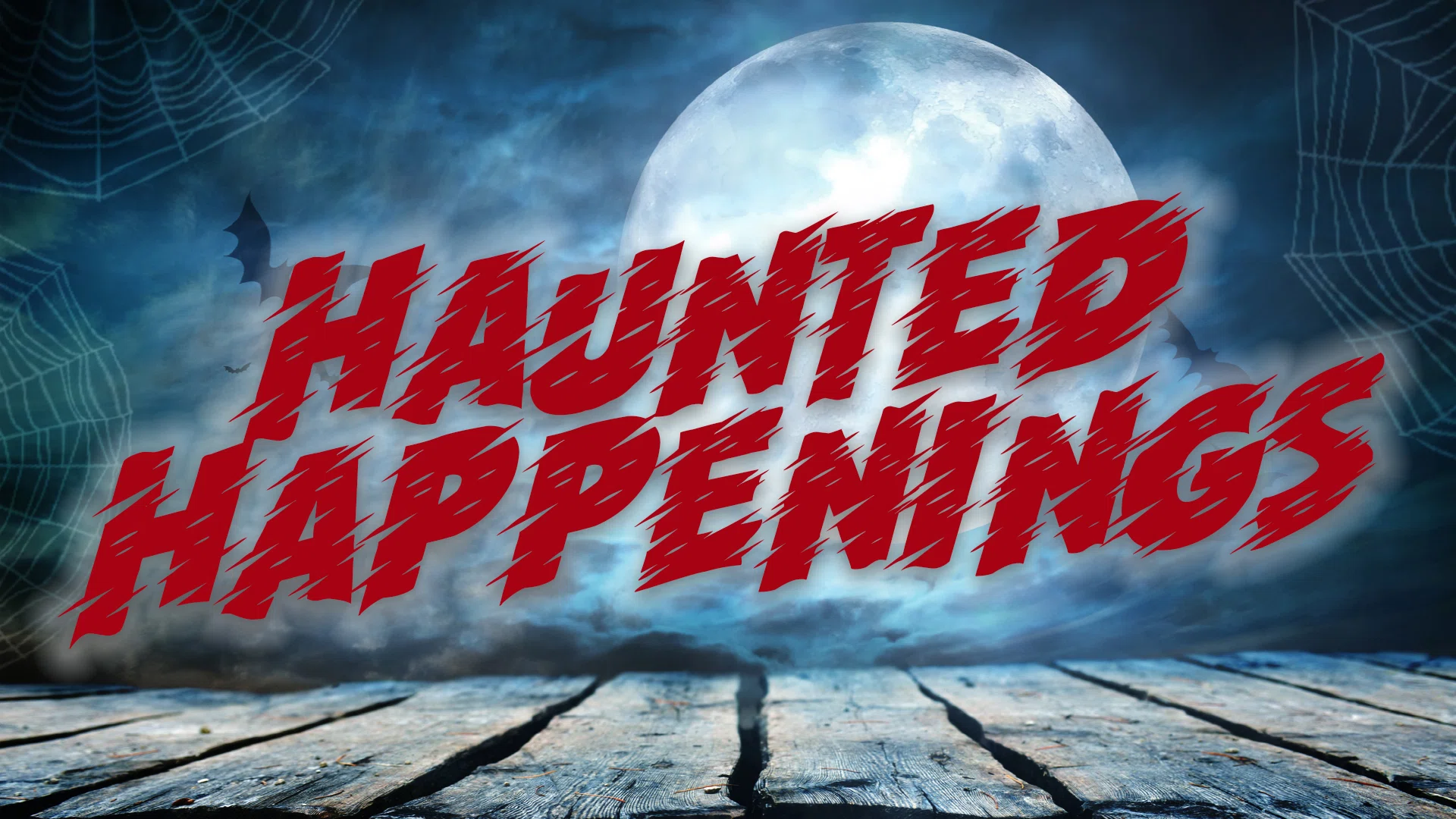 A complete list of all the haunted houses & hayrides in Central Illinois!
Want to see more? Click here for a full listing for all of Illinois
Boo Crew
11083 Buckhart Road, Mechanicsburg, IL
Oct 5-6. 12-13, 19-20, 26-27, Nov 1-3, 2018
All tickets include new Trail of Lost Souls and haunted house attraction
Children's matinee is Saturday, October 20th  from 3-6pm.
Carter Brothers Haunted Hayride
104 Carter Lane Springfield
Oct 5-6, 12-13, 19-20, 26-27,  2018
7-11pm
Kids Day Oct 27 1-4pm
Fright Night  NOT RECOMMENDED FOR SMALL CHILDREN
Under New Management!
310 S. Broadway, Forest City, IL 61532
Sept 28-29, Oct 5-6, 12-13, 19-20, 26-27, 2018
7pm to 11pm
No Sunday or Halloween hours this year
House of the Dead
Boy Scout Hall , 623 Seventh St., Pawnee, IL 62558
October 13, 20, 27 2017
6pm to 10pm
*Children under 10 must be accompanied by an adult
Midway of Madness Haunted Barn  1 NIGHT ONLY
Champaign Co. Fairgrounds/ Coler Street Urbana, IL 61801
The Midway of Madness Haunted Attraction will not open at the Champaign County Fairgrounds for SEASON 7 due to scheduling conflict with the venue.
Please check the Facebook page for updates on new dates and location.
Night Terrors
Located in the Village Square Mall in Effingham, IL where Interstate 57 meets Interstate 70
Oct5-6, 12-13, 19-20, 26-27, 2018
7:30-11:30pm
Last chance to be scared- October 31, 2018 7:30-9:30.
Not-So-Scary Monster Matinee Oct 14th  2-5pm
Pekin Haunt
Pekin Paintball Park 14444 Towerline Rd Pekin, IL
Oct 5-6, 12-13, 19-20, 26-27
6pm-10pm/ rides start at 7pm
Riverside Stables Extreme Haunted Hayride & Zombie Paintball
2 blocks North of Dirksen Parkway at Riverside Park /Off Peoria Road ON THE WEST
Sept 28-29, Oct 5-6, 12-13, 19-20, 26-27, 2018
Gates open at 6pm each night – rides start at 7pm. Tickets are sold until 11pm.
Scarefest  NOT RECOMMENDED FOR YOUNG CHILDREN- HIGH INTENSITY AND REALISM
Multiple Locations in St Louis, MO
This is single listing for multiple houses with multiple attractions, please see the website for details.
Spook Hollow
Independence Park 613 LaSalle Blvd Marquette Heights, IL 61554
Oct 12-13, 19-20, 26-27, 2018
tickets sold 6:30pm – 11:00pm.
Gates open 7:00pm until last one through
The Scream Haunted Adventure
 Hickory Point Mall in the former Sears location – Forsyth, IL
Oct 5-6, 12-13, 19-20, 26-27, 31, 2018
Glow Light Night Oct  27th and 31st
7 – 11pm
Terror In the Graveyard

 

NOT RECOMMENDED

FOR SMALL CHILDREN
Menard County Fairgrounds-follow the signs
Oct 13-14, 20-21, 27-29, 31, 2017
Fri and Sat 7-11pm
Sun 7-10pm
Terror on Washington Street
513 E. Washington St., Clinton, Illinois
Oct 5-6, 12-13, 1-20, 26-27, 2018
7:13-11pm
October 31, 2018 7:13-9pm
Friendly ghost tours Oct 20th and 27th 5:30-6pm