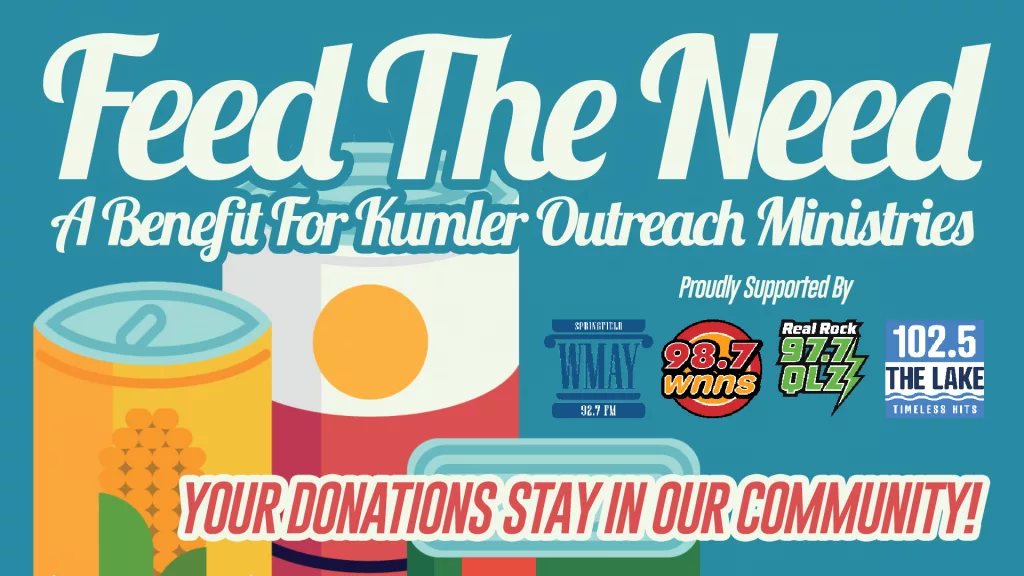 The holiday season is a time to be grateful for all we have – and a reminder to share with those less fortunate in our community.
Join 98.7 WNNS for our Feed The Need Food Drive by making a financial donation through Sunday, December 10. Your donation will be shared directly with Kumler Outreach Ministries. Just $5.00 can help make sure a local family doesn't go hungry over the holidays. 
Share in the spirit of the holidays with 98.7 WNNS!
Canned Soup (Low Sodium Preferred)
Canned Fruit  (100% Fruit Juice Preferred)
Cereal/Oatmeal
Canned Chili
Canned Pasta (Chef Boyardee, etc.)
Skillet Dinners
Pasta/Rice Sides (Rice-a-roni, Knorr's, etc.)
Pasta & Pasta Sauce
Canned / Dried Beans (Black Beans, Kidney Beans, etc.)
Tuna, Elbow Macaroni, Cream of Mushroom Soup
Peanut Butter & Jelly
Soap & Body Wash
Shampoo
Deodorant
Toothpaste
Toothbrushes
Diapers – Sizes 3, 4, 5, and 6
Baby Wipes