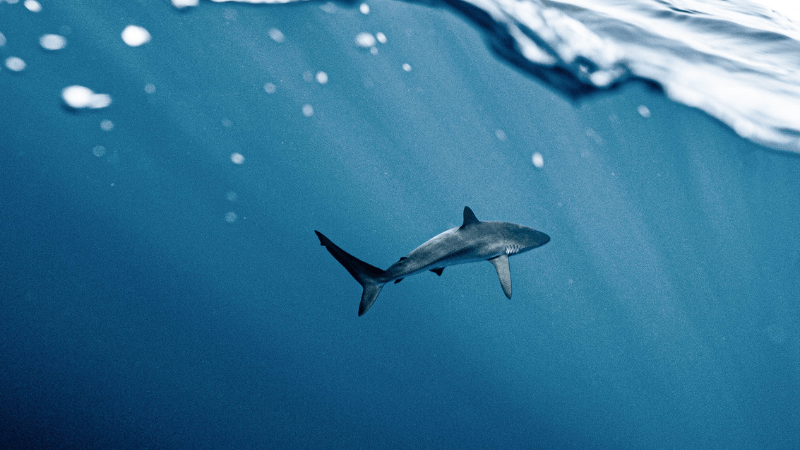 A Texas resident shot video of a mako shark that washed ashore on Pensacola Beach as swimmers aided the struggling fish.
The Hallettsville, Texas, couple went swimming Thursday on Pensacola Beach when the shark "happened to beach itself right in front of" them.
As her husband and other beachgoers flocked to the beached mako, the shark began flapping, causing the group to move away.
They returned to tug on the shark's tailfin to help get the mako back in the water.
The shark is then seen swimming away.
She wrote the shark was "clearly sick or injured."
She told AL.com that there were no indications that the shark died as of Friday afternoon.