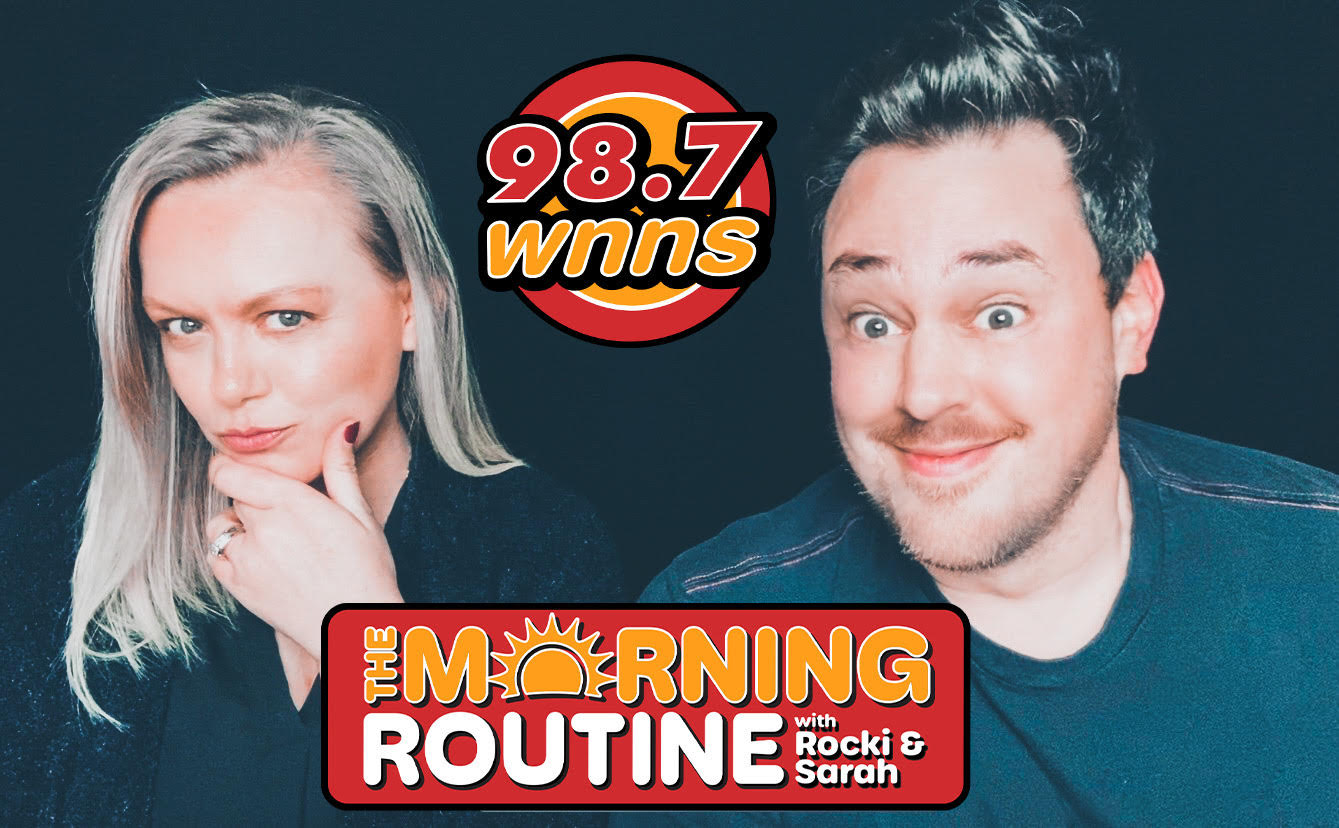 A new chapter in Springfield morning radio is written on Monday, January 9th , with the launch of the new morning show on 98.7 WNNS: "The Morning Routine with Rocki and Sarah." The show pairs up two popular, veteran radio personalities for an upbeat start to the day, with lively conversation, news and weather, lifestyle and pop culture, and Springfield's best variety in music.
Rocki traces his interest in radio and sound back to seeing legendary DJ Wolfman Jack in "American Graffiti" as a kid. Since then, he has been passionate about creating sound and content to make people feel good. He studied sound design and music composition at Columbia College Chicago, then hosted a morning show in the Virgin Islands for five years. For the past year, Rocki has been the morning host on WNNS's sister station, 97.7 WQLZ, and is excited for the opportunity to team up with his friend Sarah.
Sarah Smerz is a native of Jacksonville, Illinois. She got a B.A. in music business at Western Illinois University and an M.A. in communications at the University of Illinois Springfield. She has worked in Springfield radio since 2008. Her other interests include running, stand-up comedy, watching "Real Housewives of New Jersey," and spending time with her family: husband Bryan, son Bennett, dog Lucy, and "crazy cat" Gershwin.
"The Morning Routine" will pair them up for daily and weekly features including Celebrity News, musical parodies, "Dad Joke Theatre," weekly street interviews and more.
"We are thrilled to put two popular local personalities together in one show that will give Springfield listeners everything they need to start their day: information, laughter, and music," said Mark Van Allen, vice president and market manager of Mid-West Family Springfield. "We think audiences are going to quickly adopt their new 'Morning Routine.'"
The show will run weekdays from 6-10am on 98.7 WNNS. Mid-West Family Springfield operates 98.7 WNNS and three other stations: 92.7 WMAY, 97.7 WQLZ, and 102.5 The Lake.