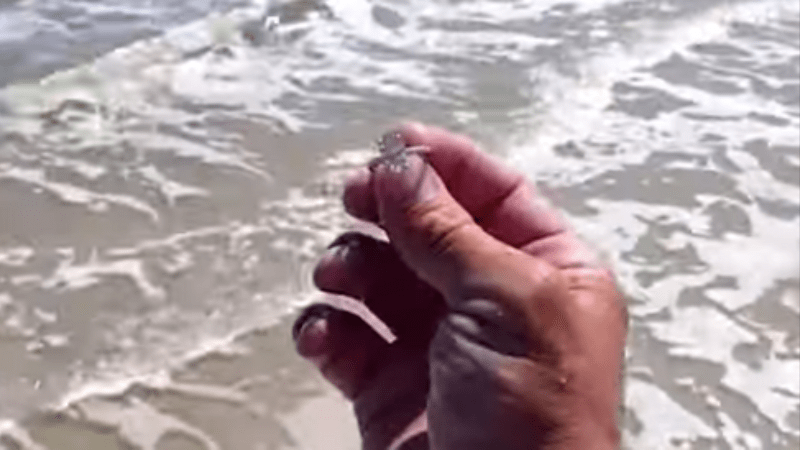 A man found a $40,000 ring while treasure hunting on a Florida beach.
37-year-old treasure hunter Joseph Cook uncovered the platinum and diamond ring while searching Hammock Beach in St. Augustine, Florida.
Cook immediately shared video online in the hopes of finding the ring's owner.
Calls from unknown numbers started coming through to Cook's phone in the weeks after he shared the video online. He initially ignored the calls, but eventually realized they were from the ring's owners.
Cook then met the owners on Hammock Beach three weeks after the discovery.
He said, "It felt really good, I've returned sixty-thousand dollars of stuff this year, but nothing even close to this before."
Cook added that he believes in karma so isn't upset about returning such a valuable find.
What a guy!  Would you do the same?
-Sarah Smerz