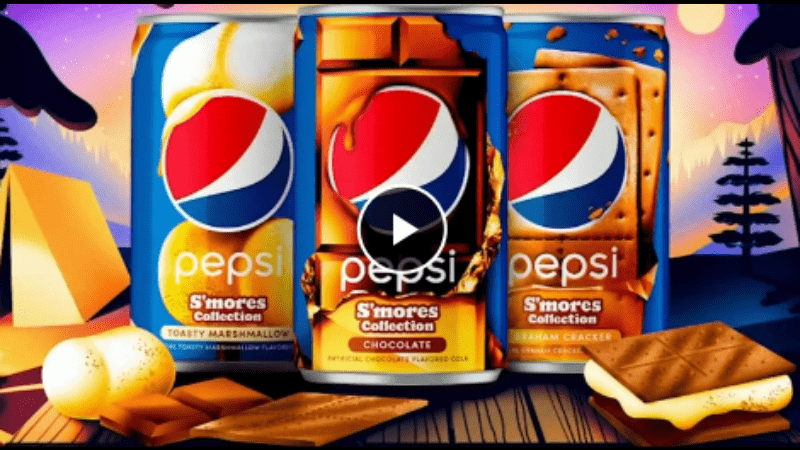 Pepsi is launching s'mores flavored drinks!
The collection features three new dessert-flavored sodas including, toasty marshmallow, graham cracker and chocolate.
The drinks come in individual and 7.5-ounce Pepsi mini cans.
You have the chance to try the drink without buying it.
Two thousand people will be able to win a set of the limited-edition.
Pepsi said just follow their Twitter and Instagram pages and post about s'mores using the #pepsismores and #sweepstakes.
Pepsi is adding the flavor of a camp-fire favorite to its lineup.