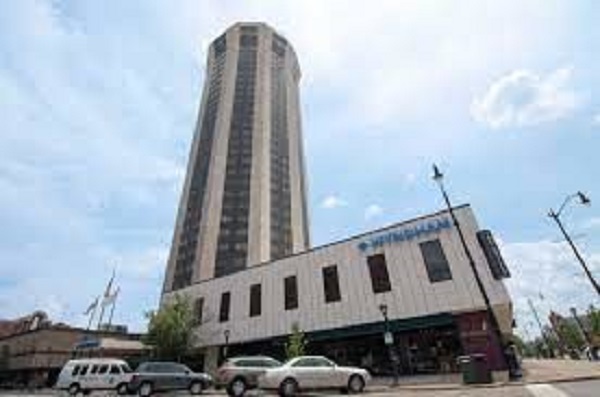 The owner of the Wyndham City Centre and a New York developer will make another attempt to win City Council approval for a plan to convert some of the 30-story downtown structure to apartments.
Aldermen have twice rejected the proposal over concerns that the original plans, leaving 80 and 100 hotel rooms respectively, would be insufficient to meet the needs of downtown conventions in the years to come. The city was initially told the new proposal would result in 125 hotel rooms and 275 apartments, but full details on the revamped zoning request were not immediately available.
The new zoning petition will be heard by the Planning and Zoning Commission on September 21st and could go back before the City Council in October.