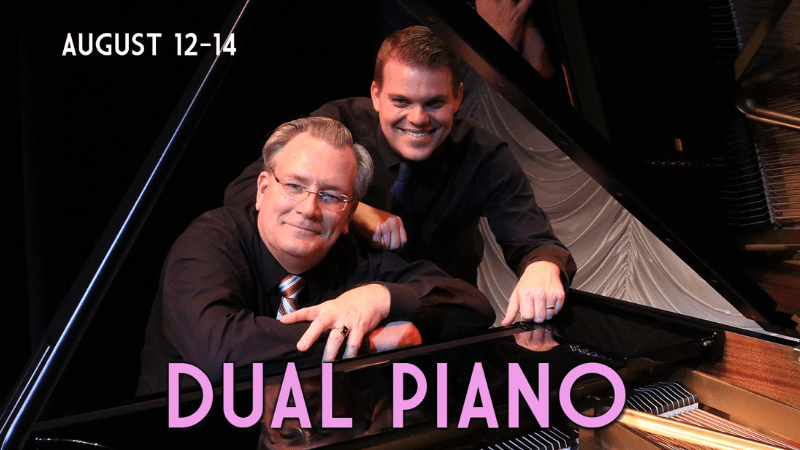 The Hoogland Center for the Arts in Springfield, Illinois is proud to present Dual Piano: Best of the 60's, 70's and 80's starring Damien Kaplan and Mark Gifford on August 12-14th.
The duo that the Illinois Times called "Improvisational and strategically comedic" is back for more mischief and music. Comedy runs amuck throughout their programs and no one knows what is going to happen next – including Mark and Damien. The ghosts of past entertainers- such as Victor Borge, Liberace and Ferrante & Teicher- can be felt rampaging through the hall when Mark and Damien are at the keyboards.
The two musicians are very different – yet have found a wonderful balance together by playing, singing, and inviting others to have fun with them. They talk to each other and have a conversation with their music. Dual Piano: Best of the 60's, 70's and 80's will present some of your favorites coming from two Steinway Grand Pianos, four hands, and two talented, creative brains letting loose for an evening of fun!
Get more information
here.