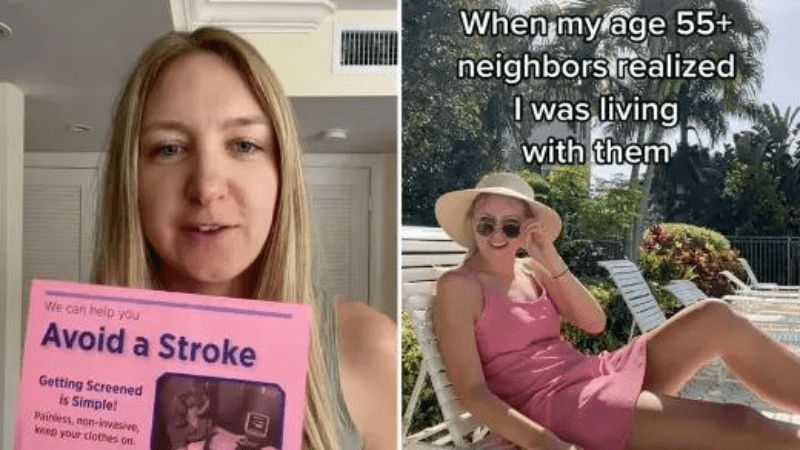 Liz White, a 31-year-old lifestyle blogger who is known as @LizWizdom on social media, is living in a retirement building in southwest Florida.
She was working in Philadelphia, Pennsylvania, when her job became remote during the pandemic, allowing her to live wherever she wanted.
After breaking up with a long-term boyfriend, she headed to Florida to stay with her parents in the building, where almost all of the residents are 55 or older. When a unit became available, she moved in full time and now enjoys lounging by the pool, doing puzzles, and hanging out with her senior citizen neighbors.
White has been documenting her life on TikTok, including details about her decision to move there and the rules she has to follow.
She may be decades younger than everyone else in the building, but she has a great social life and has become friends with a lot of her neighbors.
She has also shared that she is in a 'feud' with a woman in her building who is too nice to her.