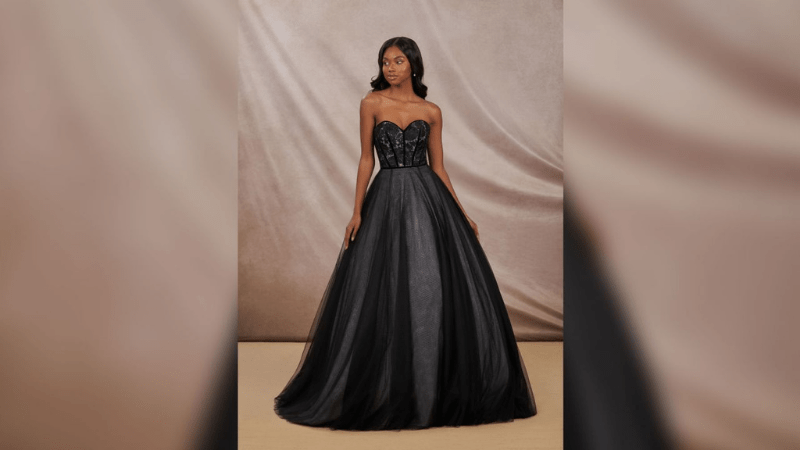 Among the many wedding trends heating up, there has been a surge in interest in black bridal gowns.
According to Google Trends, searches for "black wedding dress" have kept pace with searches for "white wedding dress" over the past 12 months. In September and October of 2021, "black wedding dress" was searched more than "white wedding dress" on Google.
The trend has picked up so much momentum since last year that David's Bridal will offer black versions of its most popular wedding gown styles in select stores for the first time this fall. Customers can already buy those options in black on its website.
Brides are also turning to blue, champagne, purple and red gown options.
Although white is still the most popular choice, some brides want to have it both ways. Some will wear white for the ceremony and black dress to the reception.