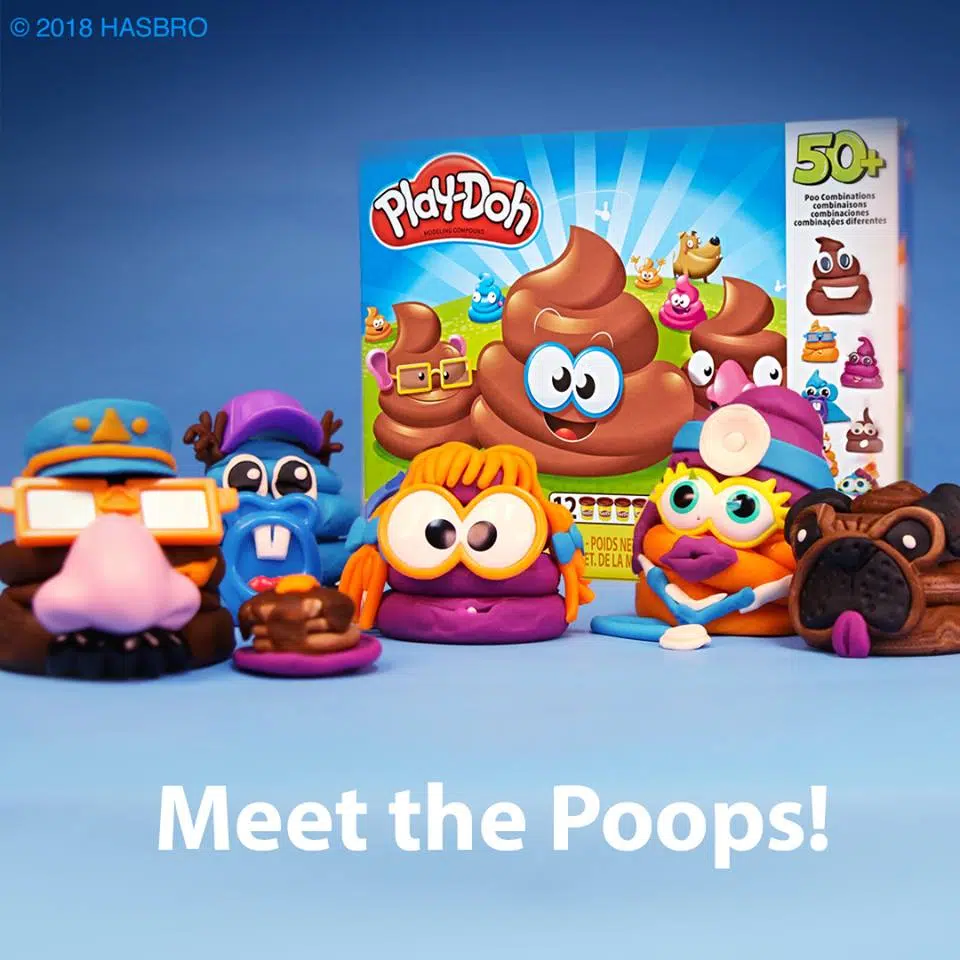 Or is it Play-do do??
Anyway, just in time for your holiday gift giving, Hasbro has introduced the "Poop Troop."  Just think Mr Potato Head but made to look like a poop emoji instead.  Once you have made your perfect poop mold, you can then ad eyes, arms, mouths and other fun accessories. Because what could be more fun than playing with poop, right?
Is it just me or is spending $14.99 to teach kids to play with poop and bad idea?