Rhonda is a super sweet boxer mix up for adoption at Animal Protective League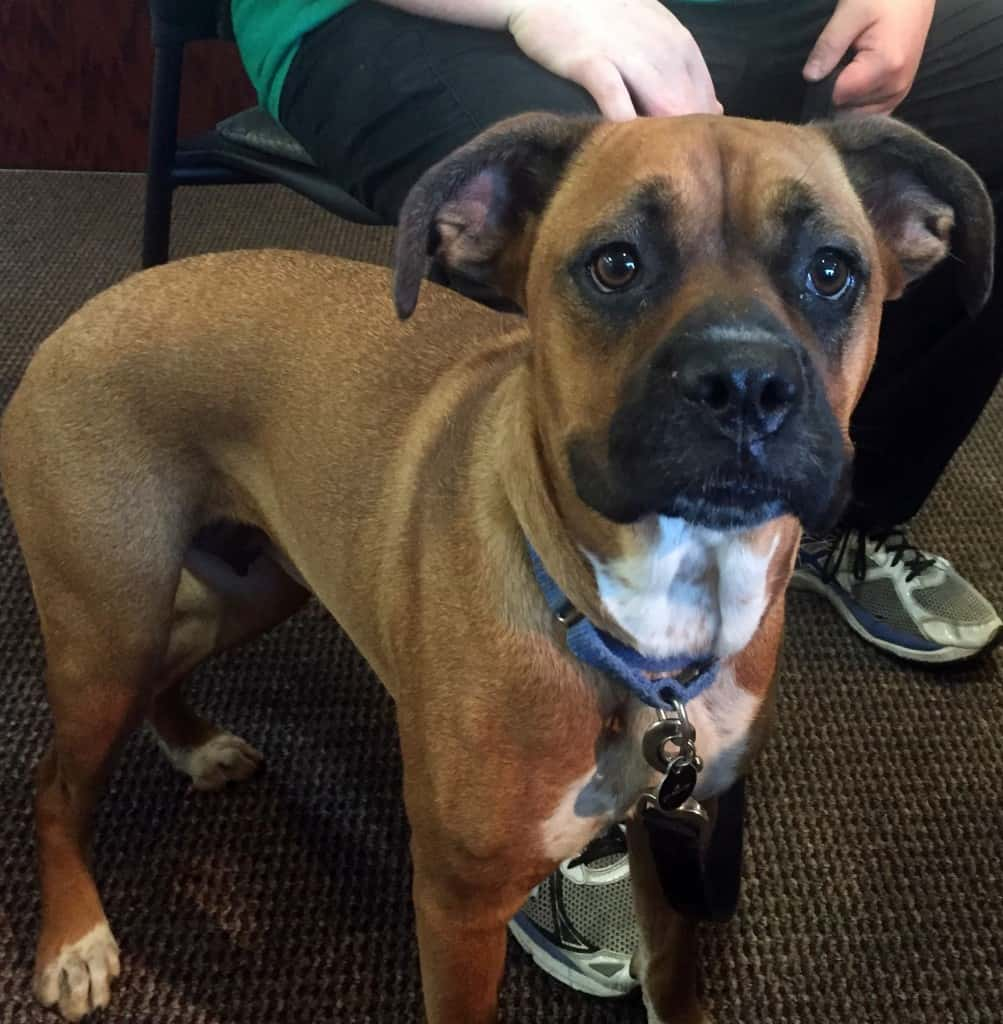 Rhonda came to APL as part of the New Hope Program where she was transferred from  Jefferson County Animal Control.  She has had a lot of changes in her young life (she is only about 1-year-old) so, she is a little bit shy when she first meets you.
She loves to ride in cars and has a very quiet and gentle temperament.  If you are interested in adopting Rhonda, please call APL at 217-544-7387.  You can also visit her at the shelter located at 1001 Taintor Rd., behind the north end of the state fairgrounds.  The shelter is open 7 days a week from noon to 5 p.m.