There is a hoax that if you reset the date on your iPhone you will unlock a secret "Retro Mode." What actually happens is you end up bricking your phone.
Have you seen this pop up in your Facebook, Twitter or any other feeds?
Blast from the past

The original Macintosh introduced the world to computers, forever changing the way people experience technology, and allowing people to do things that were never possible before. With this easter egg, warp back in time with a class Macintosh theme to relive the magic on your iPhone. Change the date on your iPhone to January 1, 1970, press and hold the power button to reboot your device, and prepare for a wild ride!
The one thing they fail to tell you is the wild ride is your phone crashing beyond repair.  There is no easter egg or Retro Mode.  The whole thing appears to be a scam to see how many people can be tricked into turning their $600 phones into junk.
The British newspaper, The Gaurdian, reports that any 64-bit iOS device unusable, including iPhones from 5S on up, as well as the iPad Air, iPad mini 2 and the 2015 sixth generation iPod touch or newer.  If you fell victim to the hoax, you can try taking your device to an Apple Store and they may be able to help.  However, in all reality, you will likely just have to buckle down and buy a new phone, tablet or iPod.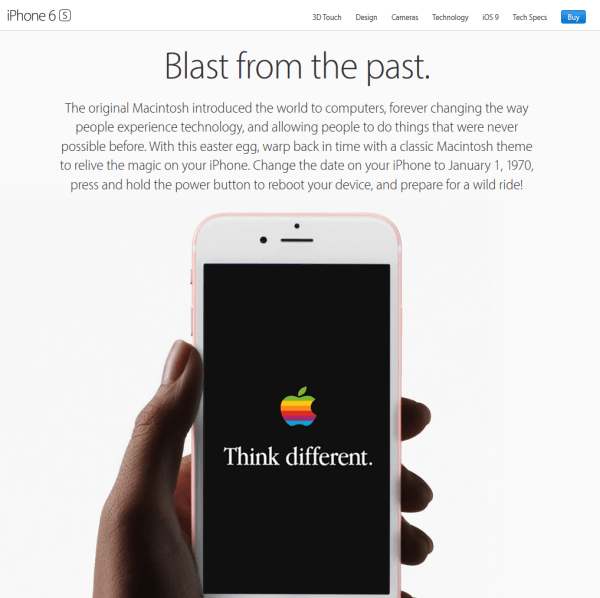 Source: Consumerist