Wounded veterans will still be able to park  in the regular handicap parking spots but, these new purple spots are designed to show greater appreciation to our wounded vets.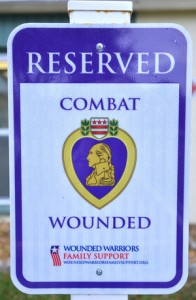 The new spots were created by the Wounded Warrior Project.  If you own a business and would like to participate in the program, you can receive a sign for free.  Just call (402) 502-7557.
And if you see one of the signs around, and you aren't a wounded veteran…DON"T PARK THERE!