One flavor is exclusively at Target and the other at Walmart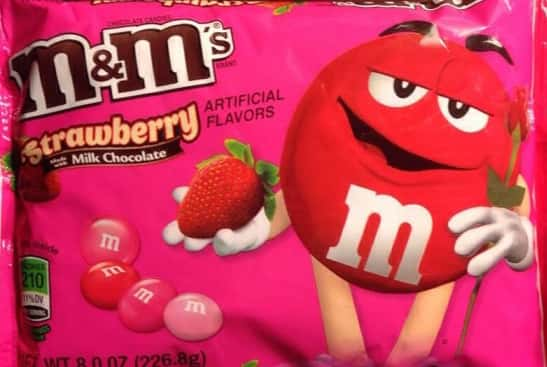 The first taste treat being offered by the candy company is Strawberry and tastes like a chocolate covered strawberry.  You will find these little pink and red candies only at Walmart.
The other offering for the Valentine's Day is Strawberry Shortcake White Chocolate M&Ms and you will find these at Target.  This one is actually for Easter, but, what the heck, it works well for Valentines Day too!
Of course, this isn't the first time that M&Ms has jumped on the limited-edition-flavor bandwagon.  Most recently they have offered Pumpkin Spice Latte, Cafe Mocha and Hot Chocolate-flavored.  So will you rush out and by them now or wait for the mark down?  Because, admit it, you know you want them!