Nick Jonas called their tweet about diabetes insensitive.  So what DID CrossFit say
Type 1 Diabetes, which Nick Jonas has, is caused when the pancreas doesn't do its job and produce enough insulin to allow the body to regulate its blood.  It is not caused by poor diet or drinking sugary drinks- something CrossFit CEO, Greg Glassman seemed to be unaware when he posted the following tweet: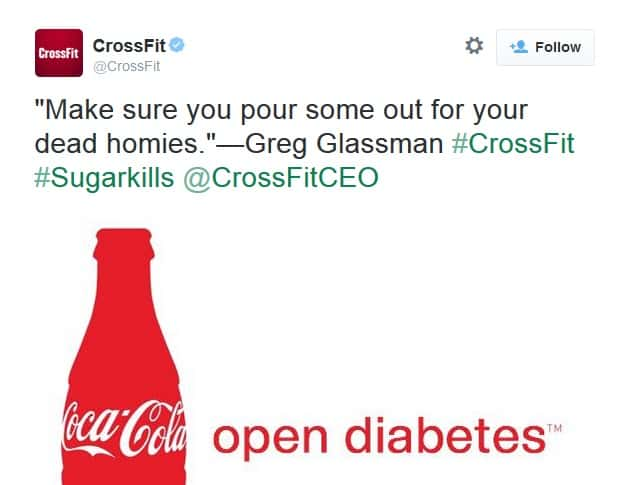 Jonas, took to twitter stating CrossFit's tweet was "Ignorant comments. Sensitivity to all diseases, and proper education on the cause and day to day battle is important."  He wasn't alone either, many groups and individuals were quick to point out their displeasure as well leading to a Twitter battle with Glassman trying to defend himself and his company.
Read the full story here
Do you think the tweet was insensitive or do you think people are over reacting?